Recover Servers in Minutes, Not Hours
An affordable disaster recovery appliance that can protect 40+ physical and virtual servers.

PlateSpin Forge® is an all-in-one disaster recovery hardware appliance designed for IT professionals responsible for backup and IT disaster recovery, whether they work in remote or branch office environments or small and medium enterprises. It protects both physical and virtual servers—and it delivers mirroring-like RTO and RPO performance at a price point that approaches that of tape.
Looking for a software disaster recovery solution to leverage your own VMware infrastructure? Visit PlateSpin Protect.
Physical and virtual servers.

 Protect operating systems, middleware, and data.

Embedded virtualization.

 Run servers virtually until the production environment is restored.

Affordable recovery.

 Achieve mirror-like performance at tape-backup prices.

Easy testing.

 Validate the recovery plan with a one-click failover test.
Affordable high-performance recovery
PlateSpin Forge is an affordable and complete recovery appliance that can protect and quickly recover up to 40+ physical and virtual servers.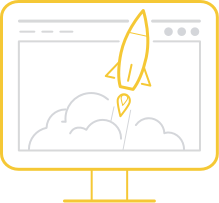 Be protected in hours, not days
The appliance packaging of PlateSpin Forge provides a disaster recovery solution that is both easy to use and easy to deploy. It can be configured and running in just a few hours.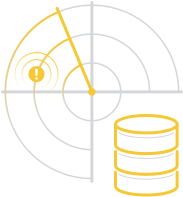 Disaster recovery testing with the click of a mouse
PlateSpin Forge features easy, one-click testing to ensure your backups will perform as expected in the event of a production outage.
Recover from an outage in minutes
From end to end, PlateSpin Forge simplifies and speeds the full lifecycle of disaster recovery. Recovery archives can be powered on and run directly off the PlateSpin Forge server hardware.