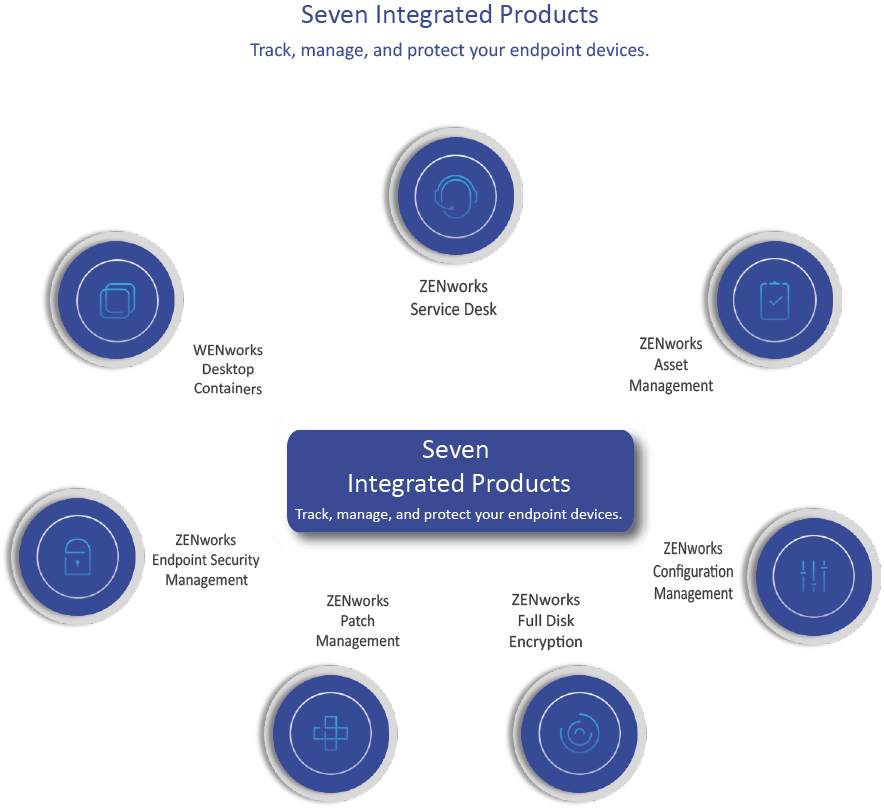 You manage hundreds or thousands of devices and applications, numerous assets, and an unending list of software patches. And on top of it all, your workforce is constantly changing with new requests every day. It can be a difficult and frustrating responsibility. The ZENworks® Suite (formerly Novell® ZENworks Suite) can help.
ZENworks Suite is a suite of seven products. Discounts are available upon purchase of the whole suite. Please contact our Support & Services for more information.
The ZENworks Suite offers the following solutions:
Unified endpoint management tools
Software asset management
Endpoint security management
Desktop containerization
IT service management
Encrypt hard drives from any location with a web-based console and still provide automated data protection to mitigate threats.
Set patch policies so that all your devices have the right Windows patches at the right time.
(Please note that the patch subscription is not included and requires an additional fee.)