What Does LepideAuditor Do?
At Lepide, we believe all organizations should have a proactive and continuous means knowing how their most privileged users are interacting with their critical systems and data. Knowing this is critical to ensuring a secure IT environment, streamlining operations and meeting compliance. Whether you're trying to address data leakage, privilege abuse, insider threats or compliance – we're here to help. LepideAuditor, our simple to use, realistically priced solution gives you the visibility you need, where you need it most.
Intuitive DashboardGet a bird's eye view of your whole environment with a summary of the total number of changes made to each platform, per administrator, by source and even by trend. Our dynamic LiveFeed displays changes as they happen to keep you informed.
Granular Reports
Real Time Alerting
Permission Analysis
Meet Compliance Demands
Mobile App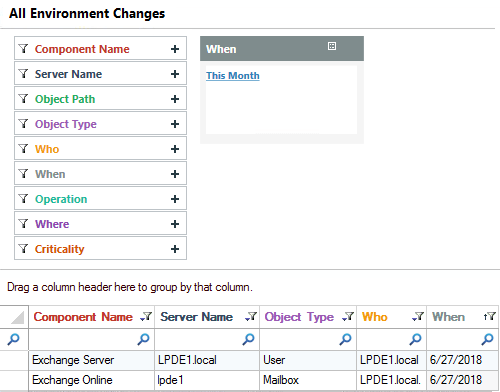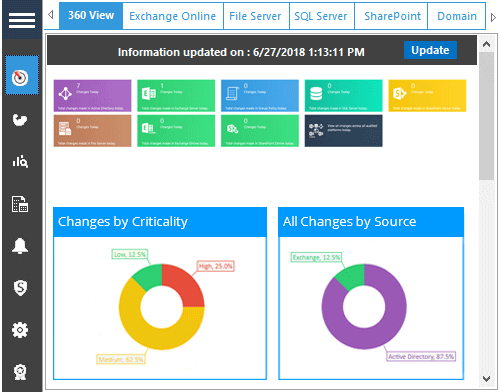 Monitor and Analyze Your Data to
Strengthen Your IT Security
both On-Premise and in the Cloud
Why Choose LepideAuditor?
With data breaches on the rise and the increased stringency of compliance mandates, LepideAuditor is a must have for any organization serious about their IT security.
Real insight and intelligence into changes taking place to critical systems and sensitive data
Automate your response to potentially damaging changes through custom script execution
Get ready for that upcoming compliance audit with hundreds of compliance ready reports