Best-of-breed endpoint security, made simple and
cost-effective
Protect your organization with industry-leading security that's easy to deploy and manage. F-Secure Protection Service for Business sets new standards in securing your endpoints, communication, collaboration, and data storage, at a very attractive total cost of ownership.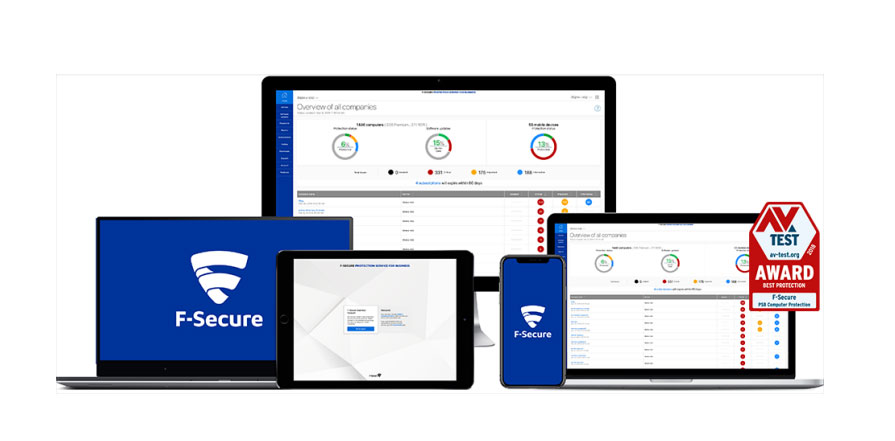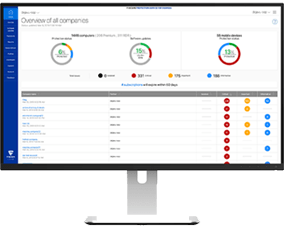 Management Portal
Manage everything through a single cloud-based console. This simplifies the deployment, management, and monitoring of endpoint security components, their profiles and integrated security tools.
One portal for deployment, management and monitoring
Automatic patch management
No server hardware required
Full integration readiness for third-party management tools
Computer Protection
The number and sophistication of threats is increasing at an ever-faster pace. Hence it is imperative you have powerful, layered protection for your Windows and Mac computers—protection that includes modern technologies such as patch management, real-time threat intelligence, and heuristic analysis.
Award-winning security for Mac & Windows
AV-TEST Best Protection, 2011-2014, 2016 , 2018 and 2019
Integrated patch management for Windows computers
Advanced Behavior & Heuristic Analysis
Artificial intelligence and machine learning in DeepGuard 6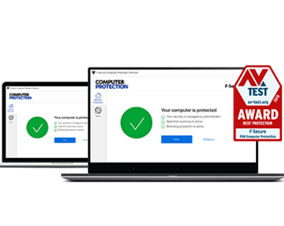 Mobile Protection
Smartphones are vulnerable to data breaches—in 2016, smartphone malware attacks increased almost 400%. From May 2018, this could lead to a fine of €20 million or 4% of turnover under the General Data Protection Regulation. Protection Service for Business provides security, visibility, and control of mobile devices.
Next generation mobile security for iOS and Android devices
WiFi security (VPN)
Proactive App and web protection
Third-party MDM support available